Livery
More than just a Stable...

When you choose JAG equestrian and Winterdown Farm as your training base, we understand you don't just want a stable for your horse. You want to be surrounded by people who are just as passionate about showjumping as you are.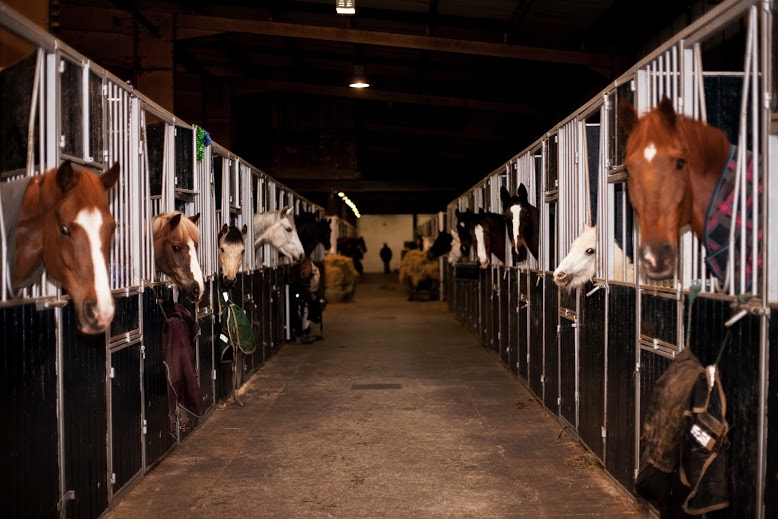 We are passionate about creating a culture where equestrian athletes can excel.
This is achieved through core values of Excellence, Support and Respect. These values are expected from, and safeguarded for, members, clients and visitors through our Culture Policy.
With decades of experience at hand, you will receive the best advice on how to ensure optimum performance from your equestrian team mate in the context of your competition calendar. Combine this with access to JAG Equestrian Coaching and Schooling, and you are poised for success!
Email or Call us to arrange an appointment to discuss making JAG Equestrian and Winterdown Farm your Training base.
Standard €120 per week
Members pay €110 per week
Deluxe€150 per week
Members pay €130 per week
Stable at Winterdown Farm
24/7 Water Supply
Access to Grass Paddocks
Stable checks

Twice per day

Twice per day
Shavings
Hay / Haylage

Twice per day

Twice per day
Hard Feed

Twice per day

Twice per day
Access to Arenas

(Except members time)

(Except members time)
Access to Group Clinic
Access to Solarium
-
Rubber Matting
-
Access to Members Washbay
Members Only
Access to Members Lounge
Members Only
Members Only
Access to Open Schooling
Members Only
Arena Hire Voucher
Members Only
2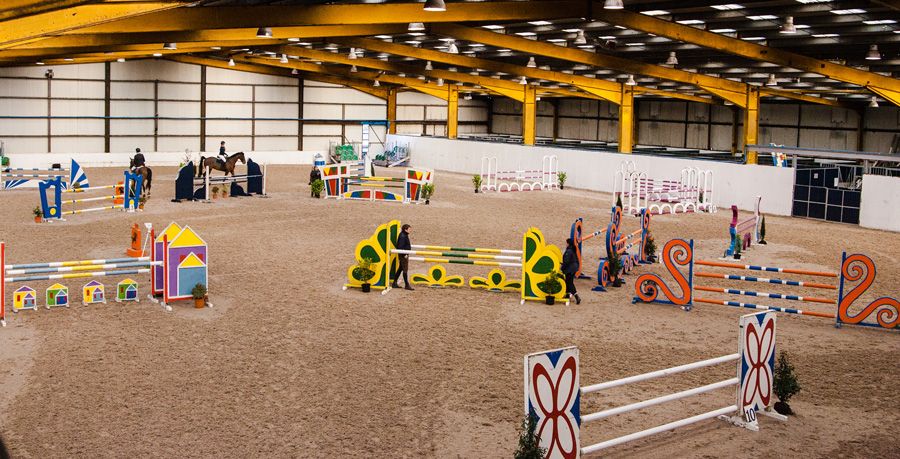 Important Information for New Clients
Culture Policy
The Culture of JAG Equestrian comprises three pillars: Excellence, Support and Respect.
We are passionate about creating a training base for equestrian athletes where they feel encouraged and respected, and where they are supported by the best coaching and livery service. All interactions between clients, members, staff, visitors, horse owners, service providers and horses are required to reflect these values.
When a person chooses JAG Equestrian and Winterdown Farm they have already demonstrated that they are serious about their sport. The purpose of training is to try new things without competition consequences. The equestrian athletes who succeed at showjumping are those who understand that improving sometimes means making mistakes, knocking poles or falling off. It is important that our Members and Clients are comfortable to make these mistakes without fear of what others might think. Member and Clients are expected to encourage and support their fellow equestrian athletes.
Unfortunately, Bullying and harassment can happen in any organisation or workplace.
Our Members and Clients will be pleased to note that this will not be tolerated under any circumstances. For that reason, JAG Equestrian reserves the right to discontinue, without notice, access and services for any person or organisation who behave in a threatening or harassing manner, or in any way contravene this policy of excellence, support and respect.
In the event that a Member or Client experiences an incident which they feel is not in line with this policy, please contact Julieann Gaffney confidentially by emailing julieann@jagequestrian.com
Equine Quarantine Procedure
For the safety and wellbeing of all our equine athletes, occasionally a quarantine procedure is required when a horse is moving to Winterdown Farm. In those cases, the following procedure is followed:

The horse is visually inspected by one of our Yard Manager
The horse spends the first 10 days in the Quarantine Yard
On arrival a Full Blood Test and Faecal Test will be carried out
During the 10 days of Quarantine, the horse can be worked by the client in a designated arena, but interaction with other horses is strictly limited. Once cleared by our Vet, the horse is then moved into its new home in the main stable building.
Emergency Treatment Procedure
The wellbeing of the horse is a priority for JAG Equestrian and Winterdown Farm.
Our staff interact with all horses several times per day, including feeding and stable checks. If there is a concern about a horse that requires veterinary assistance, the Client is contacted to discuss the treatment plan.
If the client cannot be contacted the following procedure is followed;
A vet is called immediately to assess/treat the horse
If necessary, the horse is moved as soon as possible to Troytown Greyabbey which is our preferred Veterinary Facility. If the case is determined to be serious (e.g. laceration, colic), our staff may elect to move the horse to Troytown Greyabbey without an intial visit from a vet.
NOTE: Emergency Treatment often costs in excess of EUR 1,000 so we recommend that all horse owners take out an insurance policy to cover this eventuality. We recommend Allianz Insurance
In some cases, following a treatment, a Quarantine procedure may be required, but each case will be assessed on an individual basis and a plan will be put in place to return the horse to training.

Everything we do at JAG Equestrian and Winterdown Farm is to ensure the best care for your horse, and the best environment for you to train. Arrange an appointment with us to chat about making Winterdown Farm your training base!