About Us
JAG Equestrian Ltd was created to provide a superior level of coaching and equestrian facilities for athletes who are determined to progress at their sport, or as we say those who are "serious about showjumping".
The primary facility for JAG Equestrian Ltd is located at Winterdown Farm in County Kildare, but work has already commenced on establishing training partnerships with providers right across the world. JAG Equestrian is owned by Julieann Gaffney, who has been involved in the Equestrian Industry since she was a child.
About Julieann Gaffney
Julieann is a Professional
Equestrian Level 2 Coach
,
Qualified Course Designer
and the
author
of upcoming book "The 7 Principles of Showjumping Success".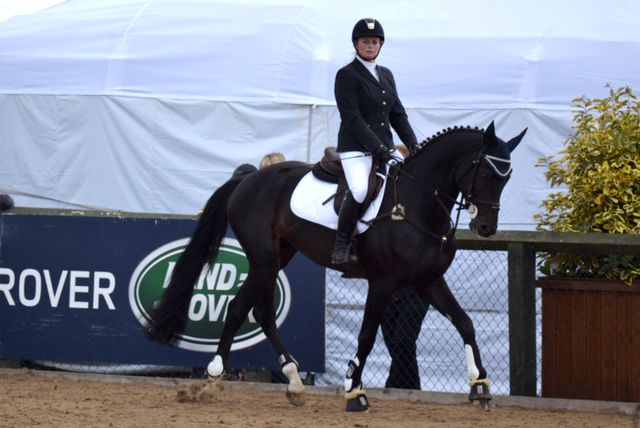 Her passion for horses and competition began at just 4 years of age, and since then she has
competed in Ireland, UK and Europe
. As a rider she has been placed at the
5* Dublin Horse Show
in competitions such as Equitation, Working Hunter, 148 Pony Championships, Young Rider Championships and Senior Championships. At 15 years of age, she won the Bronze Saddle at the Golden Saddle Scheme, and returned a year later to claim the
Silver Saddle
(no Gold Saddle was awarded that year). The media at the time reports
"the [Golden Saddle] Scheme has a valuable role in identifying the talent of the future".
She also received a
Stylish Rider Award
from David Broome in England South View on 148 Ponies. She was successful in the 1.35-1.40
Young Rider Championships
on Torus Lass who subsequently produced the now 3 year old Winterdown Rocco who himself will be turning heads in the 2017 season. While most people would associate Julieann with sport horses, few people know that she also held a
Jockey's License
and had a second place finish at The Punchestown Festival. Julieann's showjumping competition experience also includes
Grand Prix wins in the Wales & West Grand Prix
, and a
Grand Prix win on the Sunshine Tour in Spain.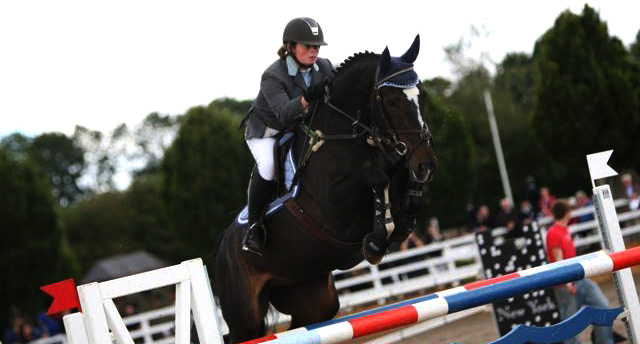 WEG competitor Zigali PS was produced from 5-8 year old by Julieann Gaffney. .
She was placed in a number of Mini Grand Prix's and was placed in the Irish Young Horse Championships and National Balmoral Championships. Zigali P.S. was sold to Ger O Neill and in a short time ended up in the hands of
Gold Winning Olympic rider Eric Lamaze
who claimed many
Nation Cup
wins and 5* Grand Prix wins on the
Global Champions Tour
and competed in the
World Equestrian Games
in Normandy as a 10 year old. As a foal, CSF Supernova was bought by Julieann's father Liam Gaffney. Julieann produced CSF Supernova who was
Reserve Champion at the 5* Dublin Horse Show
following an outstanding display of control and performance during the opening rounds. In her work as a Coach, Julieann draws on this
extensive competition experience
, her
knowledge as a coach
and her qualification as a
Course Designer
to prepare athletes for peak performance in the arena. These unique skills also provided the backbone of the
new approach to Coaching
in the book
"The 7 Principles of Showjumping Success"
.
Julieann's passion for the sport is matched only by her passion to impart to equestrian athletes the knowledge and skills they need to progress at their sport. It is this passion that led to the creation of JAG Equestrian and
the reason why clients and members choose JAG Equestrian as their training hub for success in the arena.